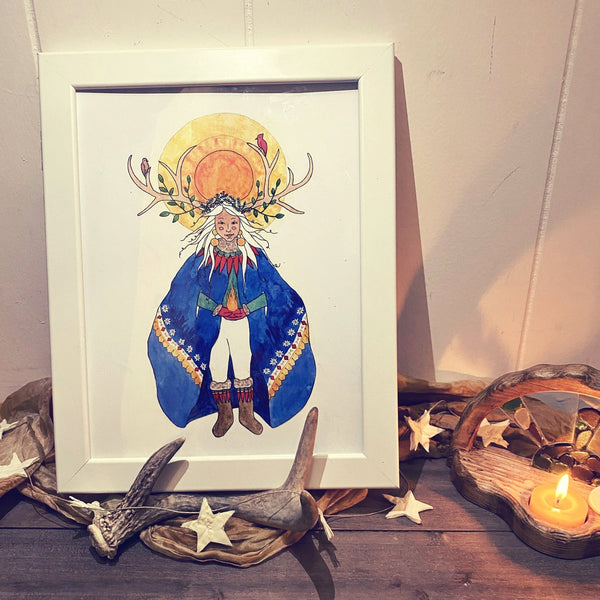 Countdown to the Winter Solstice with a beautiful story: Deer Mother and the Light and a printable advent calendar.  From December 1st to 21st read a piece of the story every day and complete a nature-bonded activity that aligns with each piece of the story.


This Winter Solstice countdown
story was inspired by lore, stories, iconography, art and other evidence of various reindeer mother goddesses, healers, and shaman figures dating from the prehistoric. The ceremonial figure is often pictured in animal/deer form or as a woman with antlers, her power and influence often gaining potency during Winter Solstice. Taking flight on the darkest night of the year, Deer Mother carries the light of the sun back in her antlers.


Digital download includes:
- Story that unfolds from Dec 1st - Dec 21st.
- Star calendar (pictured) with nature-bonded activities that aligns with the story.
- 8.5 x 11 printable of Deer Mother

Please note, to get the colors pictured, this is best printed on a high-quality printer. I use a local printer to get best results.